What a year so far!
The year 2020 has certainly been turbulent for everyone globally.
Despite everything that has been going on in the world, we've been busy here in Kalgoorlie with the grand opening of our brand new offices.
With plans and commencement started on our new facilities prior to any global pandemic development, we have soldiered on with the construction of our new first in class facility.
The global issues in combination with the efforts made by local companies, in the construction of our facility has emphasised the need for ongoing community support.
Banding together for the community.
With so many in need at the moment, Topdrill was presented with a unique opportunity to help build community spirit and drive a charitable effort.
We wanted to take the opportunity to help give back to an organisation we feel cannot get enough praise for the efforts they put in supporting our remote regional locations in Western Australia.
This is the Royal Flying Doctor Service.
As a company that primarily conducts business in the most remote locations within Western Australia we understand more than most the need for a service like the RFDS, and as such we wanted to utilise the grand opening of our new facilities to help raise funds as a donation for the service.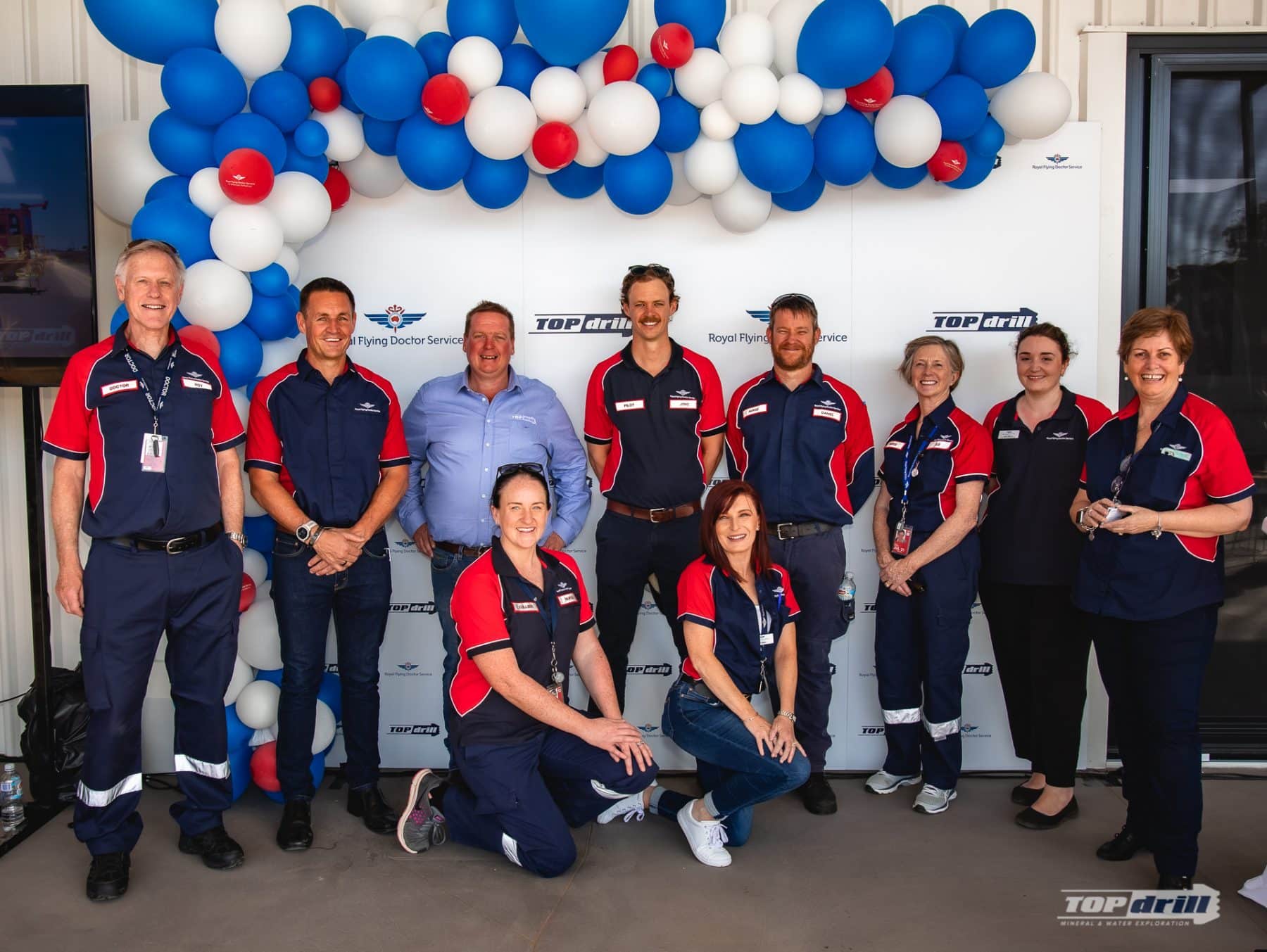 A real charitable effort by all.
Surrounded by a cohort of team members, clients, guests, and community, we hosted a function to help raise donations.
Through the kind hearts of those that attended we managed to raise $92,000 in support for the Royal Flying Doctor service. This effort was a way for our cohort to give back to the services that support us.
The grand opening marking the hard work and devotion of staff past and present to help build the TOP name in drilling over the past 14 years, and whilst being surrounded by such a supportive community Topdrill will continue to grow from strength to strength for years to come.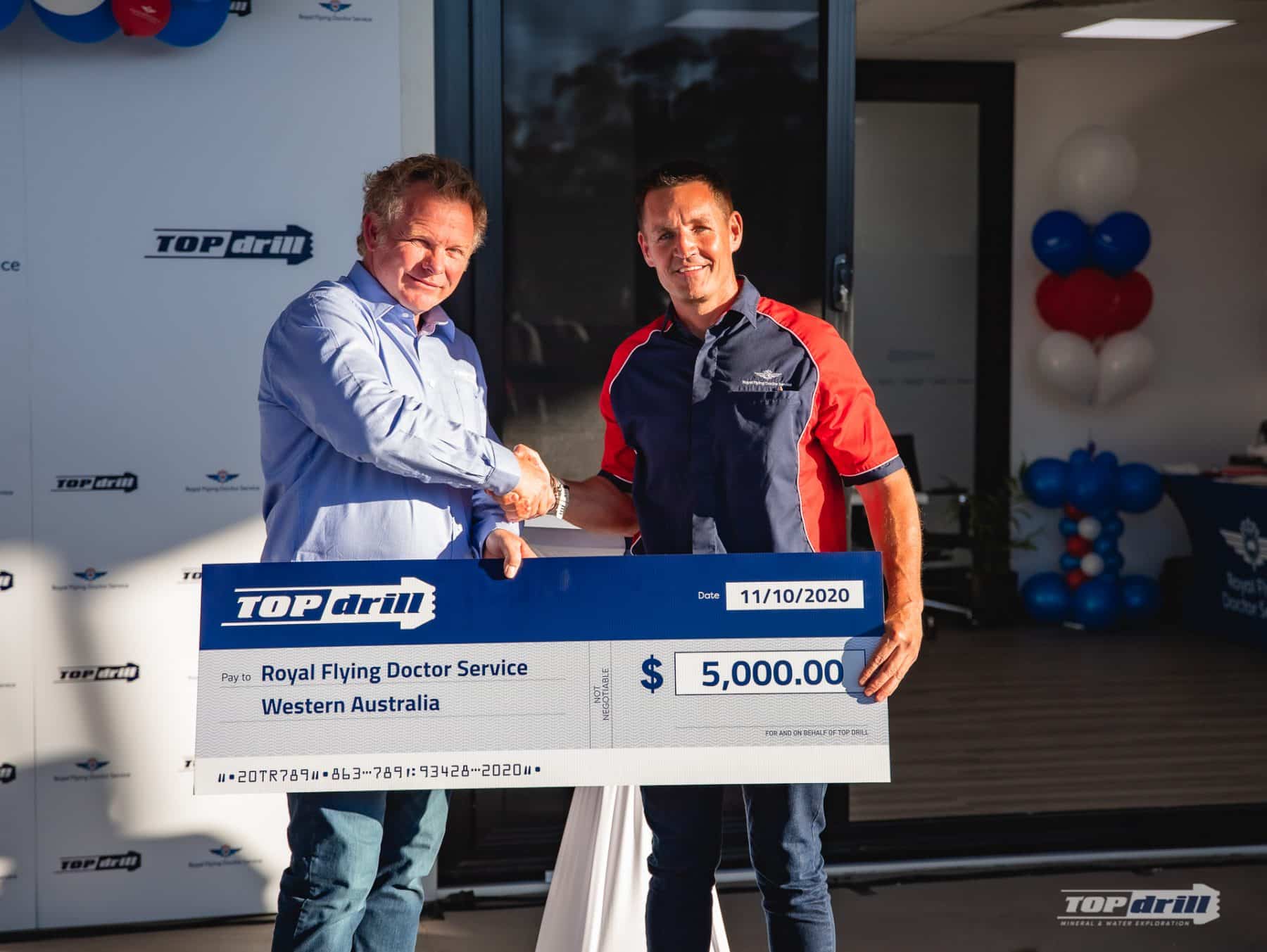 New facilities for a bright future.
With our new facilities now well under operation, we look to build upon our existing great team, and continue the growth of support for our surrounding community and the companies and services that support us.
So once again, a huge thank you to all those that supported our fund-raising efforts, and to the Topdrill Team past and present. We have been truly graced to be surrounded by such a high calibre of people.